2 tags
2 tags
1 tag
2 tags
3 tags
4 tags
3 tags
4 tags
3 tags
3 tags
4 tags
Stop weaving in ends!
sherlockcat: Dudes.  This link has 10 join methods so you don't have to weave in ends on knitting or crochet. I'm doing #2, the back join, on the poncho I'm making.  I figure the whole project is really a practice run of various techniques so far so why not add this in too to try out! It is amazing. <3
cosmicyoruba replied to your photoset: Done! awesome! Thanks!
4 tags
2 tags
Here's My Winter Break Project!
I still have to sew the side seams a little higher, because it's not hugging the top of my body as well as I thought. The straps are a little too thick, and long, but I'm too lazy to redo them. I'm very happy with the way the front turned out, but not so much with the back.  Right now, I'm going to focus on the growing number of unfinished projects I have. So expect...
27 Science Fictions That Became Science Facts In... →
rhapsodistramblings: believingsherlock: buttfleet: thespockyhorrorpictureshow: latinegrasexologist: the future holy fuck. terrifying and exciting. i started crying lmao SCIENCE. FUCKIN SCIENCE BRO. Whoa.
2 tags
2 tags
3 tags
2 tags
4 tags
3 tags
No Pain, Just Gain : Hand Exercises For Crocheters...
spyraleyes: Source : Fall 2012 issue of Interweave Crochet Magazine Here are some exercises for knitters and crocheters. They help relieve the pain and numbness that is associated with crafting for long periods of time. They really work! Try them!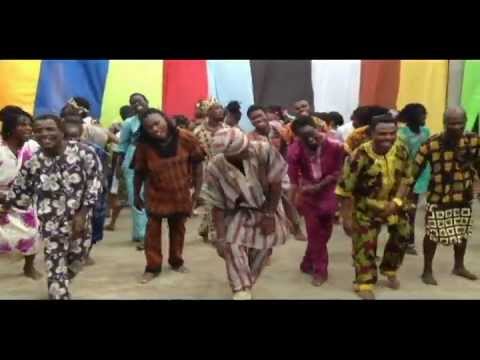 3 tags
simplifyingmylife replied to your post: Tomorrow's going to be the first Crochet Club meeting of the year and I'm so excited! You found an actual crochet club? That is cool. Usually I join a knitting club. I actually started crochet club last year. 
1 tag
Tomorrow's going to be the first Crochet Club...
2 tags
WIP Update #6
Done with the ribbing for the body! I've done about a third of the ribbing for one of the sleeves, so I'll probably be done with both sleeves in about two weeks (I know that sounds like a long time, but my wrists aren't what they used to be, plus tomorrow's the first day of school). I decided not to add buttons, so I'm making a belt instead. There are a few belt...
2 tags
jojofelice replied to your post: WIP Update #5 you work really fast!! I wish! I actually started this project somewhere in the beginning of this year, but lost motivation (and resources) for a few months. I only just continued last week, but my wrists are starting to hurt like crazy. Depending on how well I can handle the pain, I'll probably put this off for another while. 
WIP Update #5
Working on the ribbing right now. I should probably be done in about three days, then I'll have to do some blocking. overall, I really like where this is going right now.
crookedhooks: theonlysong: its so annoying when someone sells a pattern when there are like 5 other almost exact versions of the same pumpkin hat listed for free on ravelry and other blogs
2 tags
WIP Update #4
62/88 squares done! I'm so close to finishing all the squares, then I have to move on to the ribbing! Update #1 Update #2 Update #3
3 tags
Since my hair has been doing a bit of growing, I...
1 tag
What My Saturday Has Consisted Of:
birdsong4j replied to your photoset: Finally done! I think this will be one of my fav… Beautiful! The back does look a bit loose around the shoulders, which would drive me nuts. But lovely complimentary colors & overall a great design! Thanks! I fixed the back half an hour ago, and now the top looks even better!
1 tag
1 tag